The free, fun, and easy way to learn ASL while browsing the web!
Signspaces is a free Chrome extension that translates English words on the web into ASL videos
Signspaces works on your favorite websites
Click
highlighted

words and
ASL video will appear!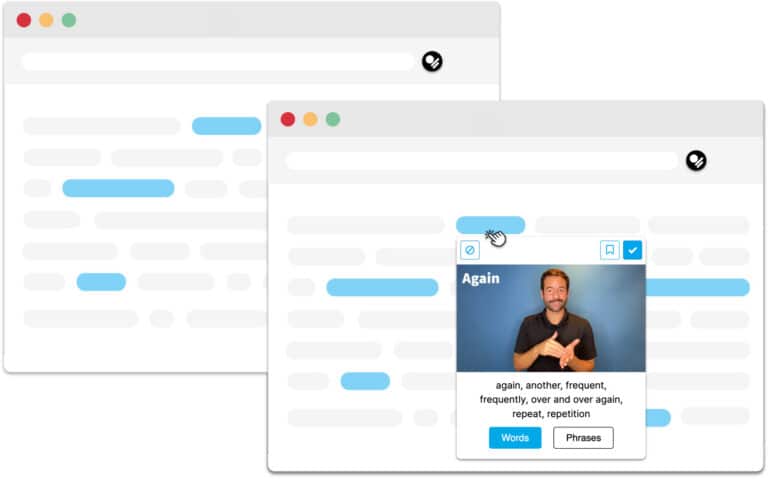 Watch videos and learn how to
sign

words and sentences!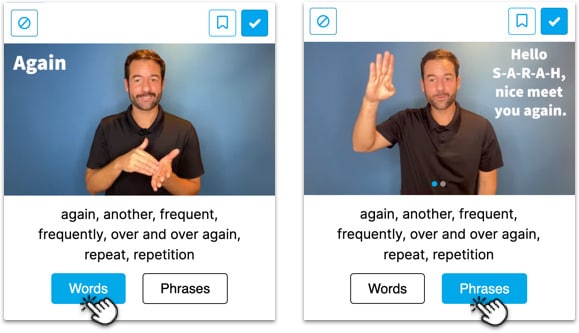 Take a break

from studying ASL, highlighted words will disappear!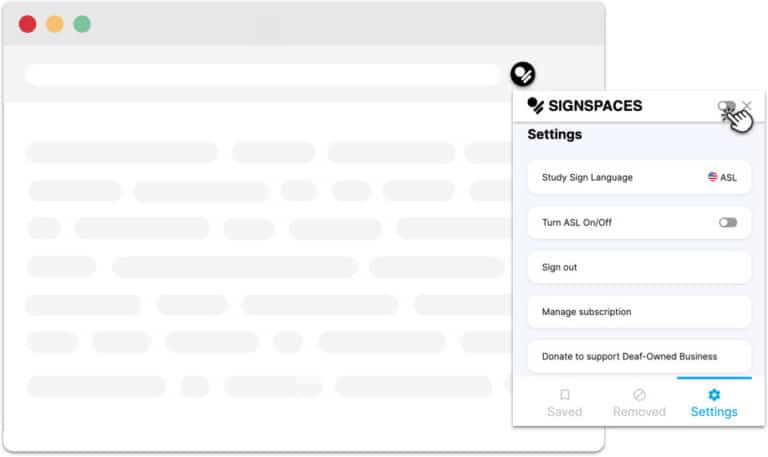 Save

this word and sentences to review later.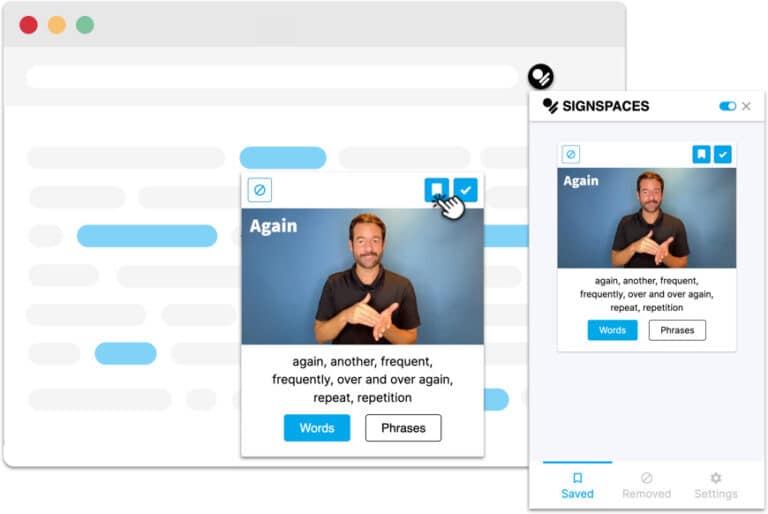 Remove

words you don't want to study.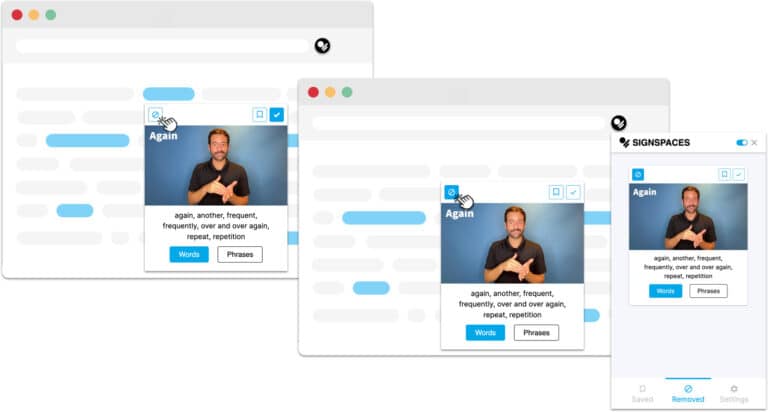 Celebrate your
progress

and check off words you know.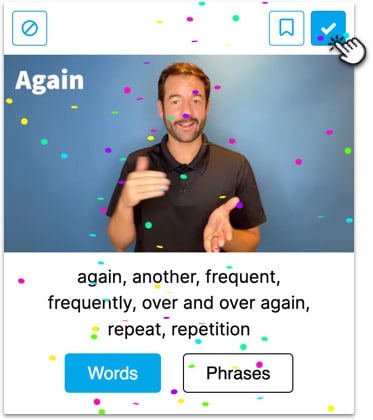 What Users Love About Signspaces
"I have been waiting for something like Signspaces for a long time. With Signspaces, I don't have to worry if the signs are accurate. The videos are high quality and easy to follow along. Not only am I learning words, but the sentences included help me with practicing conversation in ASL. It's a must have!"
"Signspaces is SO awesome!!! I've been looking for a way to learn sign language and have tried so many different apps, but Signspaces is by FAR and away the best option I have tired! Many of the apps I have tried have inaccuracies and eat up a lot of your time. Signspaces is not an app at all! The best thing about it is that it just becomes a part of whatever you're doing on the computer. Whatever you're researching immediately becomes a space where you can learn and apply sign language! So cool!!! Finally there is something out there to help me master sign language in my everyday life!"
Our family has been trying to learn ASL and Signspaces has been so helpful! We love that just our normal internet searches will have words that are frequently used and highlighted so we can stay on top of remembering the signs! It's a great tool to have!
Too good to pass up, right?
Start learning ASL now.